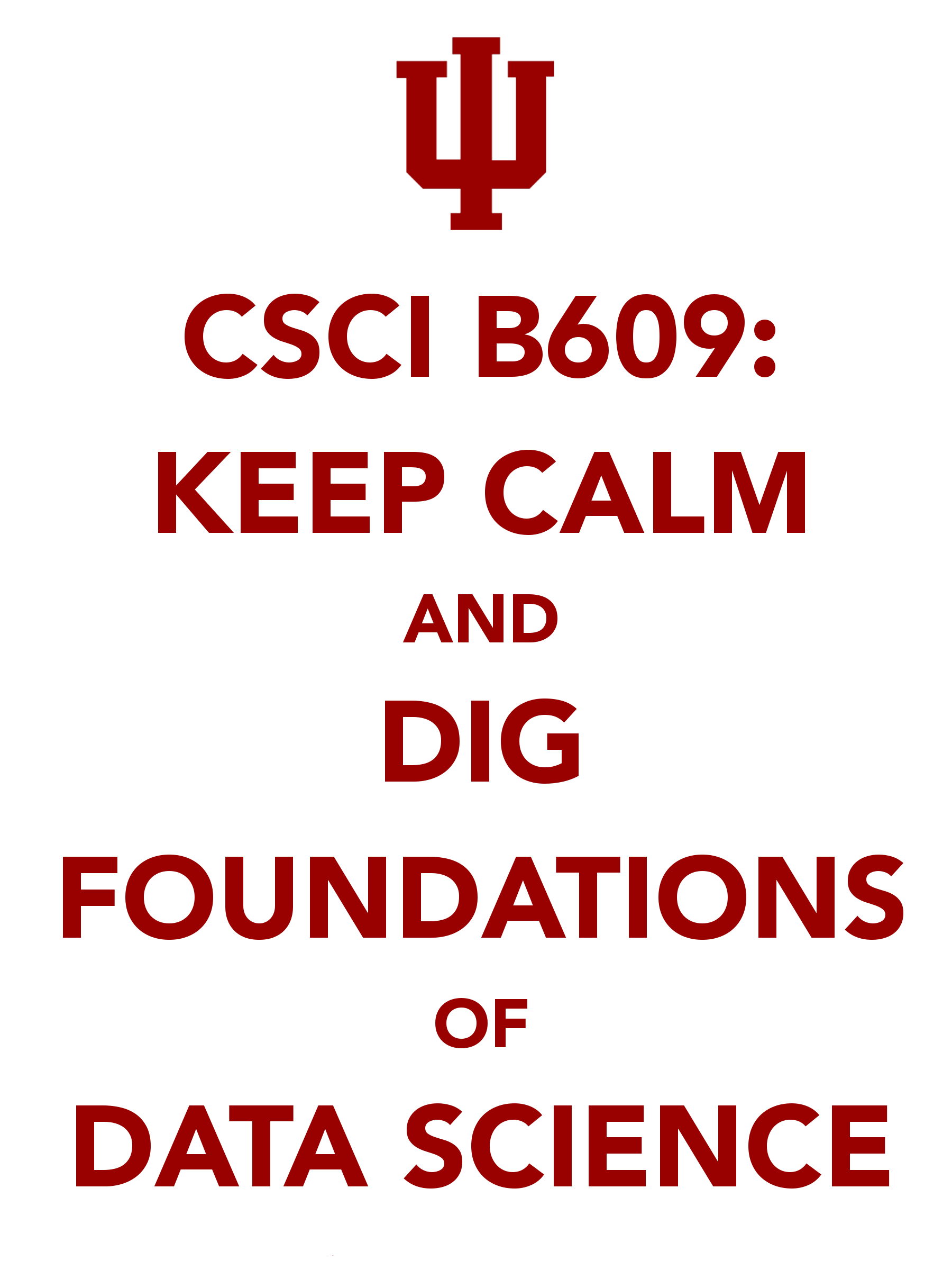 What? This class will give you a mathematical toolkit that can be applied to problems in data anslysis. Target audience are students interested in algorithms, statistics, machine learning, data mining and related areas.
Who? Grigory Yaroslavtsev.
When? Fall 2017, MW 16:00 – 17:15.
Where? THA 201.
Need permission? Please, send me an e-mail with relevant coursework you have taken. In most cases permission will be granted.
Grading? The class will be graded based on home assignments and a final project.
TA? Inhak Hwang, IU id: inhahwan.
Office hours? Held by Inhak Hwang on Mondays, 2–3pm at Lindley Hall, 406.
Prerequisites? There are no formal prerequisites, but you should be familiar with the basics of algorithm design and analysis, discrete mathematics, probability and have a strong mathematical background.
Textbook? This class is primarily based on the emponimous textbook by Blum, Hopcroft and Kannan which is available here.